Maligne Lake Boat Cruise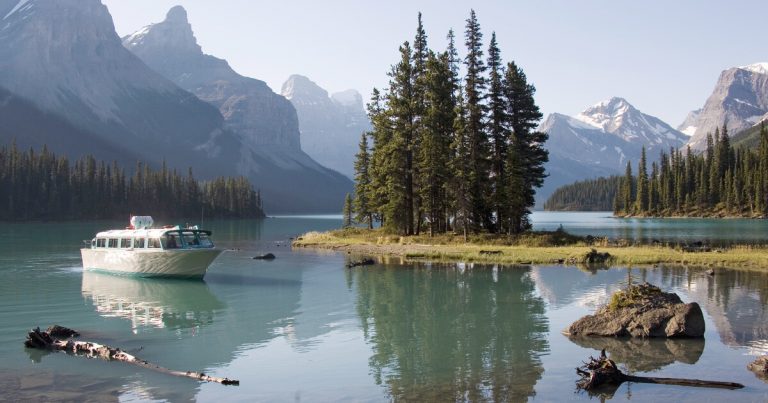 The Maligne Lake Cruise has been providing visitors with the opportunity to discover the world-famous Spirit Island for over 60 years through interpretive boat cruises in Jasper National Park. Visitors can explore the lake from the comfort of glass-enclosed and heated cruise boats while a knowledgeable guide retells Maligne's history and explains its geology, wildlife, weather, flora and fauna.
Maligne Lake offers some of the most interesting and spectacular scenery found anywhere in the world. Iconically known for its beauty, Spirit Island is arguably one of the most photographed places in the Canadian Rockies. This year with limited capacity you'll be able to get those uninterrupted stunning photographs and get more of this cruise and incredible island to yourself.
Spirit Island, named by the Stoney Nation indigenous people for the experiences their ancestors had at this place centuries ago, is a tiny grove of trees and pristine nature separated from the mainland by an isthmus. Spirit Island becomes a true island for a few short days during the summer.
The true attraction of Spirit Island is the backdrop: a ring of impressive peaks and glaciers circling the south end of Maligne Lake, and the deep turquoise water color not present at the North end of the lake. A short path forms a loop from the docks to viewing points overlooking Spirit Island. To preserve the area in its natural state, walking onto the island is not permitted.