Jasper Skytram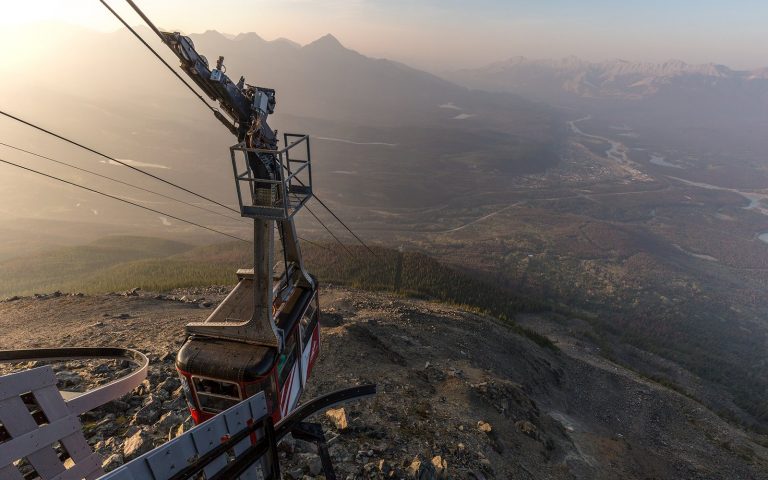 Jasper SkyTram provides an experience unlike any other in Canada by whisking guests to 2,263 metres, which provides easy access to a boardwalk and hiking trails in the alpine zone of the Canadian Rockies.
Each Jasper SkyTram cabin is staffed with a trained operator who provides information on the unique geology, cultural heritage, flora and fauna of the area to help visitors gain an appreciation for the unique mountain landscape.
Hike the Summit Trail to the peak of Whistlers Mountain (2,463m/8,081ft) for 360° views of six mountain ranges – including Mount Robson, the highest mountain in the Canadian Rockies. Make your visit to Jasper National Park, an integral part of the UNESCO Canadian Rockies World Heritage Site truly memorable.
Jasper SkyTram believes in Green tourism. This includes minimizing impact on the mountain and building environmental awareness and respect. Please help protect the beauty of Jasper National Park by staying on designated trails and refrain from removing any rocks or vegetation from the area. If animals are spotted, please keep your distance for the safety of both yourself and the animal. Do not feed any animals.