Valley of Fire State Park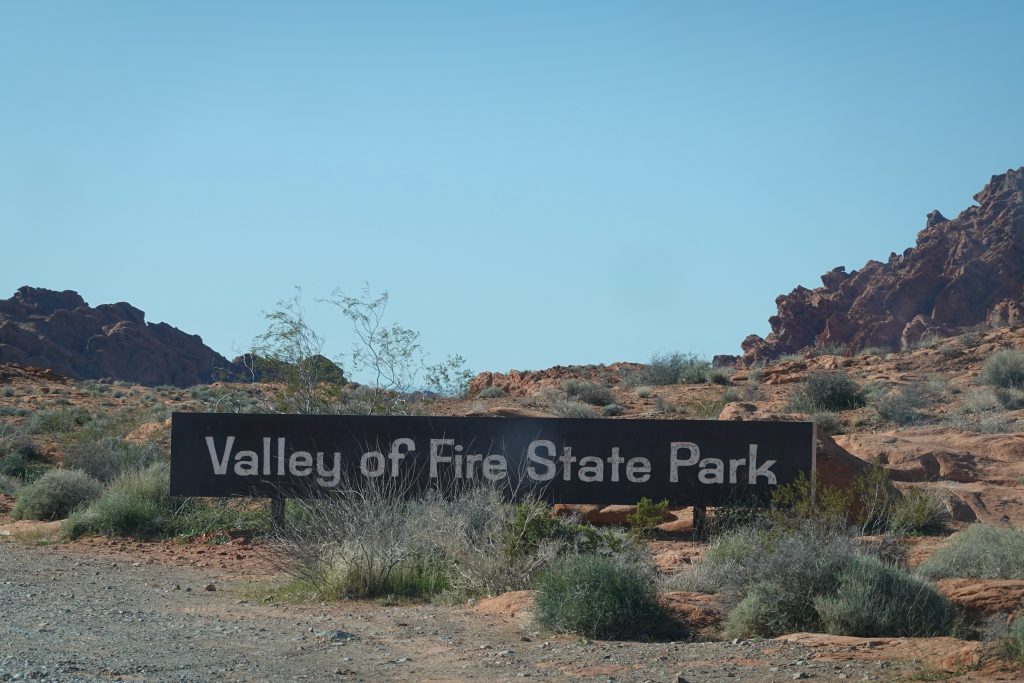 Valley of Fire State Park in Nevada is located 16 miles south of Overton, Nevada and is about an hour drive from Las Vegas. There is a fee to enter the park it costs about $10ish from what I remember and is well worth it. Great scenic views, cool rock colours and formations. Plus there is some wildlife and a few places to camp.
This was a cool place.  I think its about 45min from Los Vegas.  You can see mountain sheep, really cool coloured rock formations and a nice drive.  For the price its certainly worth it.  I believe you can camp in the park as well.  Not sure about hookups... but would be a nice place to stay.