Mount Edith Cavell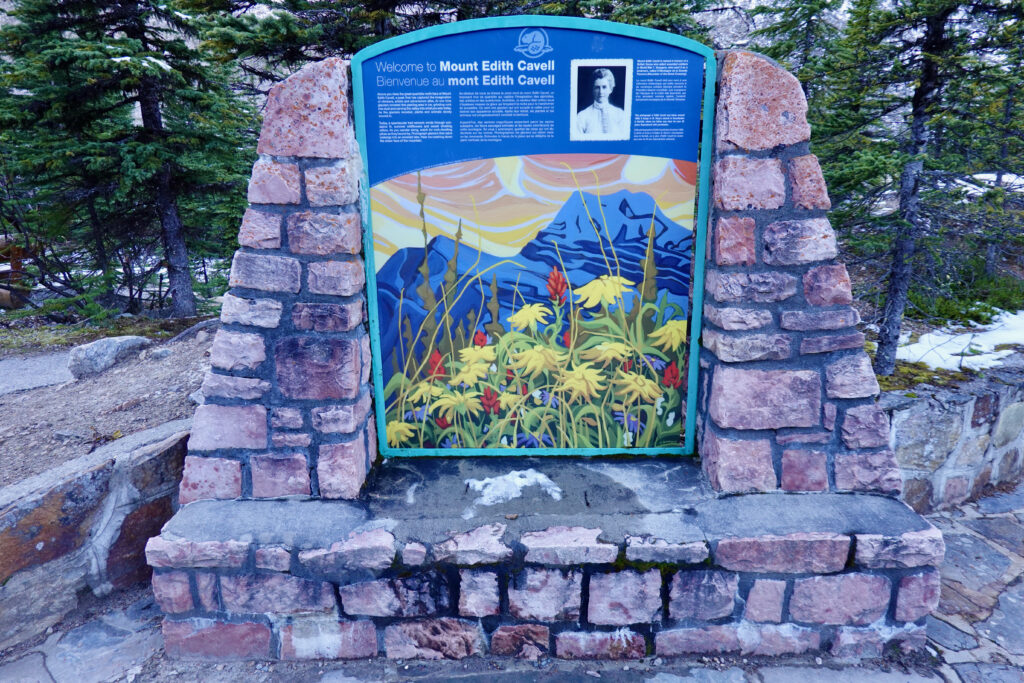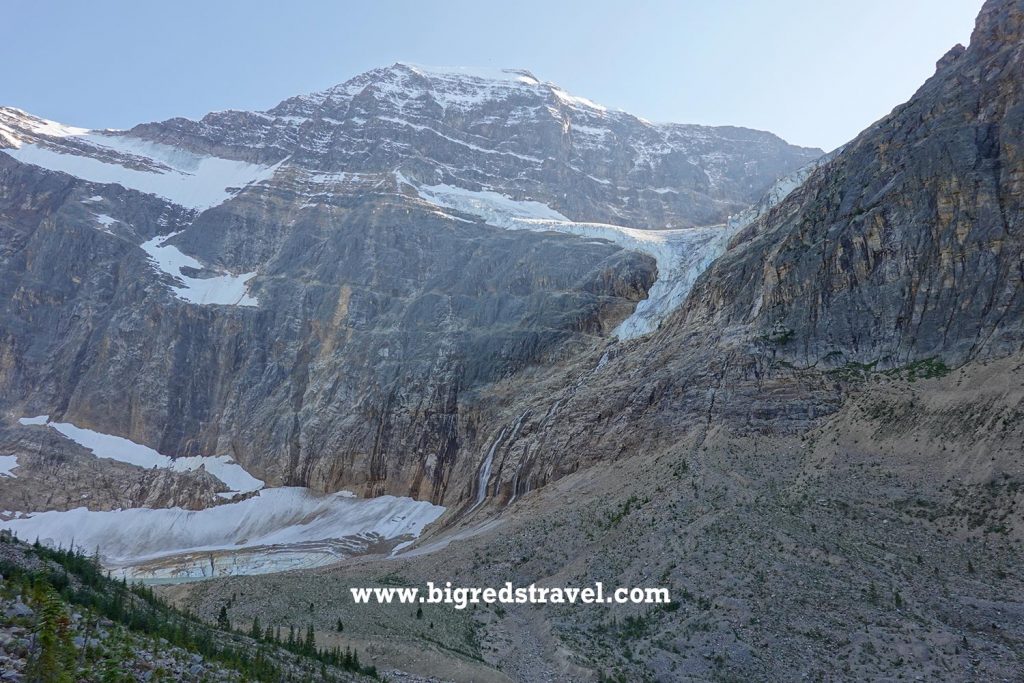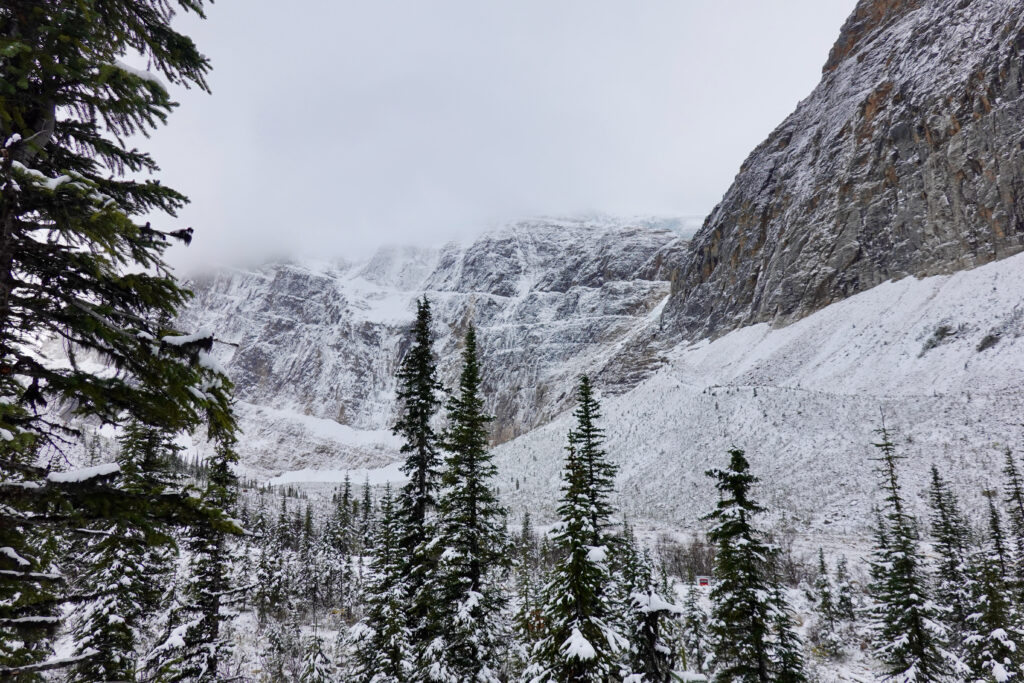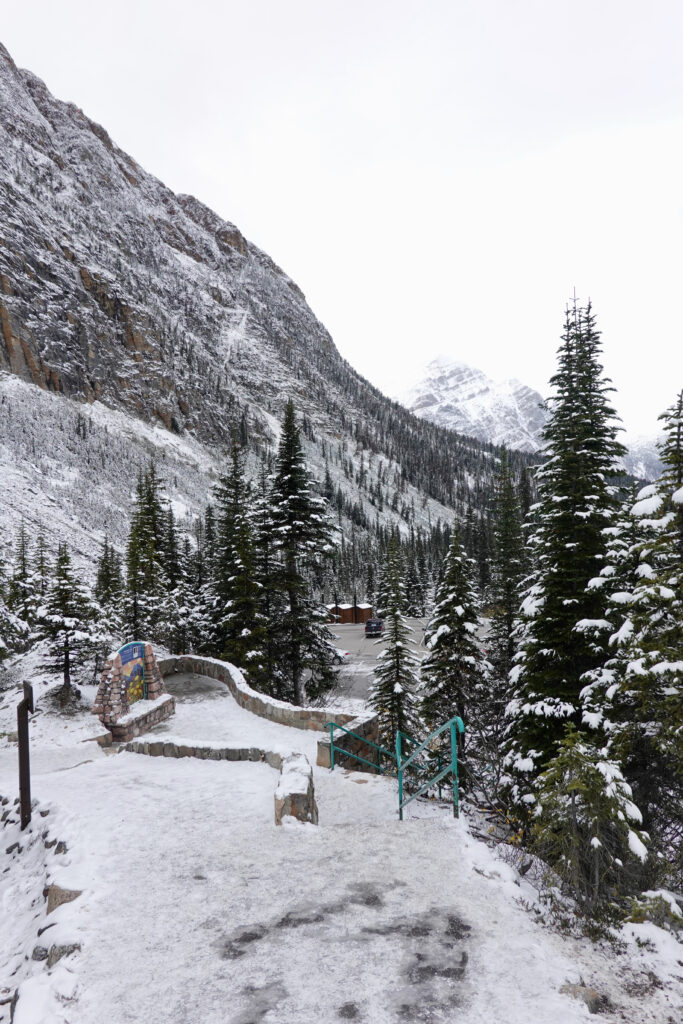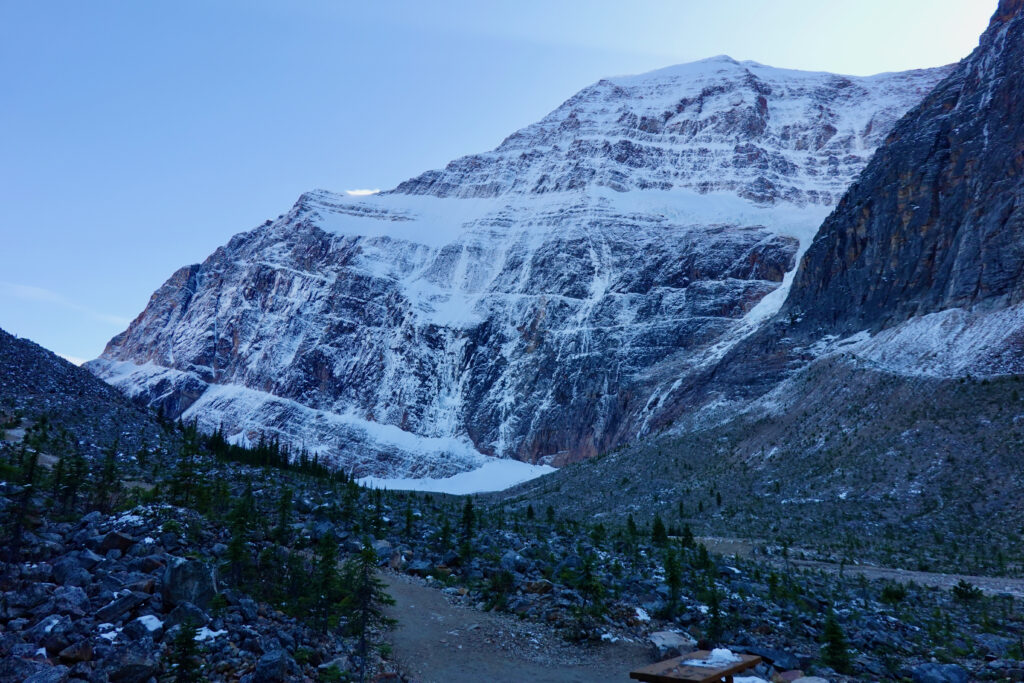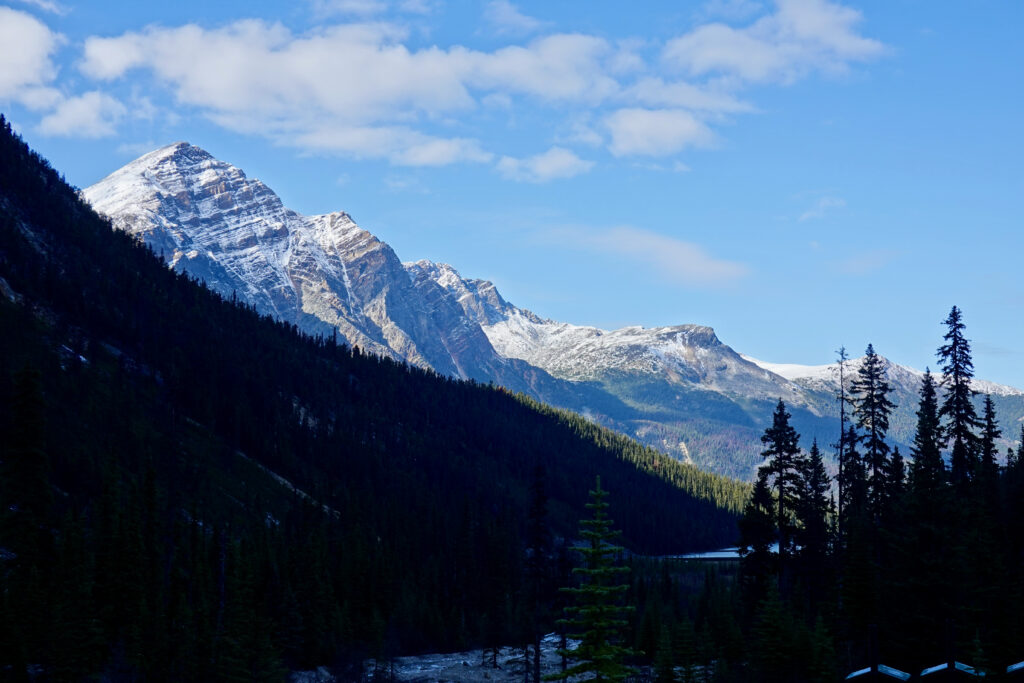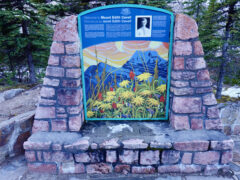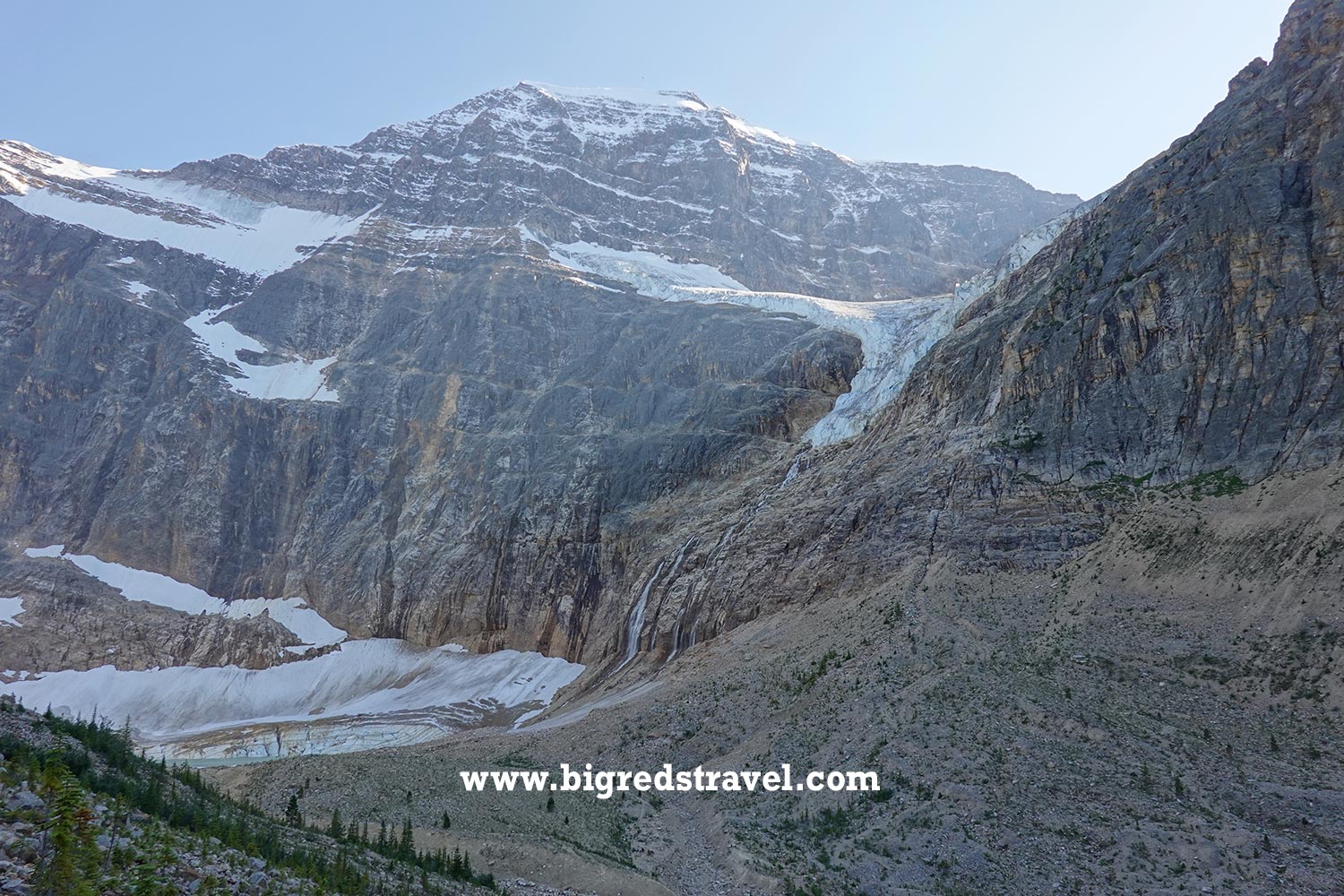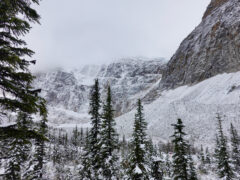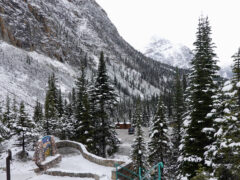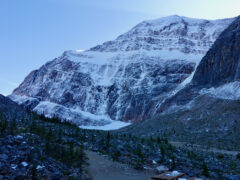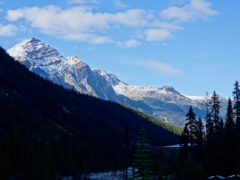 WARNING: The drive up to Mount Edith Cavell is narrow and has many very sharp curves. In the winter the road can be icy. You should NOT drive RV's or tow any trailers up this road. There is a warning at the begging of the road. Listen to it! Please also be aware that animals can cross the road, we saw a young bear right on the edge of the road so be careful and drive slow.
This is one of my favourite spots due to the great scenic views and wonderful Glaciers and huge mountains that surround you. There are trails to walk at the end of the drive. There are also a few areas to stop on the way to hike and to look out and see some great views. We did not try any of the other hiking areas. Leave yourself a lot of time if you want to hike a few locations as you could easily spend an entire day or longer here. Apparently if you hike some of the longer trails you may see Caribou as there is a group of them living in the area.
The trail to the main view area is a bit steep and I would say if you don't have any hip or stability problems it's something you can do. The path is not perfectly even and does have gravel areas. Going down for me was when I could see someone having an issues as there is gravel on the paved path and you could slip if you are not stable. Wear good shoes/hiking boots. You can bring your dog up this trail. The other trail that branches off near the main view point you cannot bring your dog, we had our dogs with us so we didn't have a chance to see the trail. I believe it's a little rougher and much longer and a much harder hike. One of the people I ran into who just finished the trail was in his 20's in decent looking shape and said it took them 5 hours and he was very tired. The rest of the area around the Mount Edith Cavell as far as I know you are allowed to bring your dog. If you are going during colder weather you may have wear hiking boots made to walk on ice. The first time we went in late September we could not walk up to the glacier view point due to the path being sheer ice.
If you don't mind narrow roads I would highly suggest going to this place.
Also please read on Edith Cavell in which the area was named after: https://en.wikipedia.org/wiki/Edith_Cavell